Poland: Where the Corona Virus Doesn't Seem to Exist at All
In the last couple of days it has been a bit silent on Paliparan as I was out on a holiday to wonderful Poland – where surprisingly enough it almost seemed like the corona virus didn't exist at all.
Trip across Poland
In around 10 days time I visited a couple of Polish destination together with an old friend of mine. After meeting up in Berlin, Germany, we headed by train across the border to lovely Poznan, a city too often skipped by travellers heading non-stop from Berlin to Warsaw.
From Poznan it was north to the Polish coastline where we visited the old Hanseatic port city of Gdansk, the beach resort of Sopot and the Hel peninsula, where the weather was surprisingly cold.
After Gdansk we headed back inland to Lublin, another lovely Polish city with a charming old town, only to finish the trip in the capital of Warsaw. For a quick impression I recommend taking a look through our Paliparan Twitter feed, as I posted a couple of pictures and travel notes there.
Although not as popular with tourists as Krakow, Warsaw or Gdansk, the old town of #Lublin is delightful too. Small, but pretty – with a pleasant, laid-back vibe. pic.twitter.com/E1uuFlKAXl

— Paliparan (@PaliparanDotCom) September 4, 2020
Corona
Of course, a full trip report covering all these destinations will be posted in the future, but for now I'd like to take the opportunity to talk about one single aspect of the trip.
Previously, I shared my thoughts about life in Greece in the age of the corona virus, and I couldn't help but think how different life in Poland seemed to be.
COVID-19 measures
One aspect in which Poland seemed pretty much the same as any other country I've visited during the corona crisis were the COVID-19 measures taken at hotels.
Every hotel in which we stayed had all staff wearing face masks or even face shields, and hand sanitiser was readily available throughout all buildings. Guests were also required to wear a face mask while walking through public hotel premises, which seemed to be complied to for most.
Masks are also required in shops, public transport and trains – which seemed to be well-adhered to as well by travellers and locals alike.
The only real difference with my corona travel experiences so far could be seen in the breakfast buffets. In most hotels I've stayed in so far, breakfast buffets were either changed to à la carte breakfast, or adapted in such a way that only a waiter was allowed to plate the food from the buffet.
In Poland, all hotel breakfasts seemed to be working like in normal times, with the exception of our last hotel (Hampton by Hilton in Warsaw) as sanitary gloves were handed out to guests before they were allowed into the buffet area. This hotel also implemented a strict one-way walking route through the buffet area.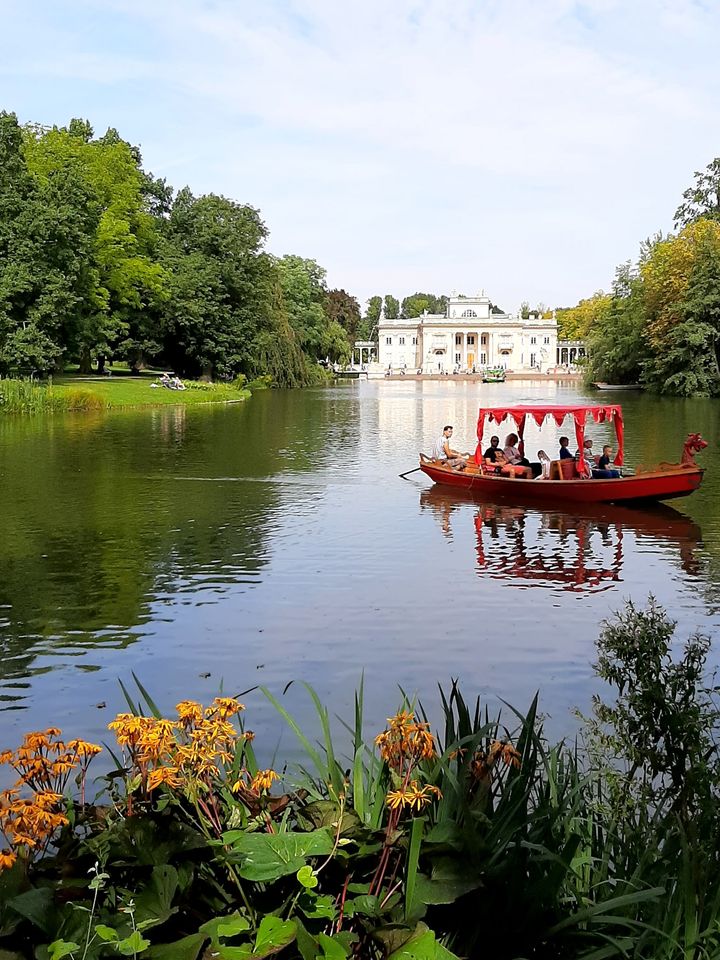 Cafes, restaurants and bars
The biggest shock to me was how normal pubs and restaurants seemed to operate. I'm not exaggerating if I say that 90% of them did not have any social distancing measures implemented at all.
What is perhaps even more surprising is that indoor spaces were fully utilised as well, with some places even being packed to the brim with people standing everywhere.
Only at one place in Sopot was our temperature measured (by a broken device which said my body temperature was 32 degrees Celsius!) before were were allowed to sit down on the terrace. In all other bars and restaurants everyone could just enter at random.
Of course, that is great for local entrepreneurs who can operate their businesses seemingly like normal, as well as for tourists who wish to get back to pre-COVID19 life (we for sure enjoyed it).
However, I don't need to explain the risk involved with visiting such (badly ventilated) indoor places and the fact that the risk of getting infected is so much higher in crowded indoor places than pubs or restaurants where there is social distancing between tables or places where you sit outside in the fresh, open air.
Although corona infection rates are still relatively low in Poland compared to other European countries, we still felt a bit uncomfortable in a couple of packed places and therefore mostly drank our beers sitting outside on a terrace or in more airy indoor venues.
In short
I had a great time travelling around Poland. As the country is open to most (European) visitors, it makes for an interesting destination for anyone who wants to make a trip in the autumn.
Remarkably, local life seemed to be pretty much the same as a year ago. Even though masks are compulsory in many indoor spaces such as public transport and shops, bizarrely enough most cafes, restaurants and pubs operate like nothing has ever happened.
Although this poses some risk and we highly recommend any traveller to use common sense, avoid crowded places and perhaps even to self-isolate at home upon returning, it for sure did feel good to have a sense of normalcy from life before corona again.