At the Ukraine Border: How Romania Helps the Refugees
Last weekend I went to the Porubnoe-Siret border between Ukraine and Romania where I witnessed the heartwarming humanitarian aid response and overwhelming local help for refugees fleeing the war.
Invasion of Ukraine
As you probably have noticed by now, Russia has invaded Ukraine and started a terrible war in the heart of Europe of which we will feel the consequences for many years to come.
Unfortunately, it's a conflict which I already saw coming since my trip to Mariupol in the Donbas a month ago as the unprecedented Russian troop build-up didn't leave much room for interpretation.
Having many friends in Ukraine and travelling there frequently, it's also a war which personally touches me.
Train to the border
Last Friday, I hopped on the night train from Bucharest to the city of Suceava in the north of Romania, from where I took a taxi to the actual border some 40 kilometres further north.
This border crossing between Porubnoe in Ukraine and Siret in Romania is one of the main crossings along the border between the two countries, which totals more than 600 kilometres in length.
Other border crossings between Ukraine and Romania which are currently open are Dyakovo-Halmeu, Solotvyno-Sighetu Marmatiei and the ferry across the Danube between Orlivka and Isaccea.
Bukovina
Suceava and Siret are located in the historical region of Bukovina, which nowadays is divided between Southern Bukovina in Romania and Northern Bukovina (centred around the city of Chernivtsi) in Ukraine.
It's a beautiful region which historically has been quite multicultural, with Ukrainians, Romanians, Russians, Germans, Jews and Poles all living side by side.
In the interwar period (1918-1940) the entire region was Romanian territory, although as a result of the Molotov-Ribbentrop Pact between Nazi-Germany and the Soviet Union it was divided, with the northern half going to the Soviets.
There is still a sizeable Romanian minority to this date in Northern Bukovina and normally the border crossing at Siret sees quite some traffic and trade, not only between the communities at either side of the border but between both countries generally.
Arrival at Siret
When I arrived at the Siret border crossing on Saturday morning, it was eerily quiet with people, cars and lorries passing through.
Due to a cyber attack on the Ukrainian border post, all computer systems were down and it took quite a while for the border guards to switch to a much slower offline system, using the old-fashioned pen and paper to track everything.
Only after a few hours did the first refugees of the day slowly trickle into Romania.
Humanitarian effort
Even though the number of refugees who managed to get across the border was rather low in the first couple of hours, the number of aid workers and volunteers present in Siret was certainly impressive.
Besides there being dozens of police officers, paramedics and other aid workers at the Siret border, there were also hundreds of volunteers from different NGOs, local churches as well as people who just came by themselves.
Tents were set up at the side of the road where refugees could get drinks, food and all kind of non-food supplies.
At that point, the queue of cars at the other side of the border in Ukraine was already 17 kilometres long and many people were waiting for over 24 hours.
Later on in the weekend, the waiting time would even get as long as 72 hours for cars, while even pedestrians (some of whom left their car behind!) were waiting for up to 48 hours.
Needless to say, the warm drinks, hot meals and blankets handed out on Romanian soil were much appreciated by the refugees.
Different NGOs
There were many NGOs active at the Siret border providing food, shelter and transport for refugees arriving from Ukraine.
One of these NGOs is a Christian organisation called MGM, which stands for Misionând Generația de Mâine (Missionary Generation of Tomorrow).
This regional non-profit organisation handed out food to refugees arriving from Ukraine and arranged transport and accommodation in Romania for them.
Miriam, one of the young volunteers, told me that they are around 24/7 at the Siret border, working in 2 shifts of around 15 to 20 volunteers each.
I was certainly impressed by seeing how hard-working they were and with how much vigour they tried to help out the arriving refugees.
Young generation
Another NGO present at the border with Ukraine was a local organisation from the town of Siret itself.
Normally, they focus on supporting impoverished kids and the elderly in town and cleaning up the local environment.
When war in Ukraine broke out, the volunteers of the NGO immediately agreed in their group chat that they needed to do something to help the refugees wanting to flee to Romania.
With support from the municipality, they arranged a truck and supplies and headed for the border, where they hand out food, coffee and tea as well as non-food items such as blankets to refugees.
As the temperature was quite chilly at around 3°C (37°F), it was certainly welcomed by the refugees, of whom many had to queue outside in the cold for up to 48 hours.
What's most impressive is that many volunteers were high school kids, all of them being there out of their own free will.
At the Siret border, I spoke with a 16-year-old high school girl, who explained that it was their duty to help out the Ukrainian refugees.
She said: "The new Romanian generation is different. We are all open-minded, feel the need to help others and want to do whatever we can."
If these kids are the future of the country, then the future looks bright indeed.
Priests
About a dozen local priests were also at the border overseeing the humanitarian aid effort.
Through their own churches, they asked for volunteers to host some Ukrainian refugees at home and for people willing to help them handing out food and supplies at the border.
With their own minivan, they also arranged onward transport for arriving refugees.
One of the priests just told me that they were trying to send vans into Ukraine to provide food, drinks and blankets to those waiting at the other side of the border where less help was available.
Locals and individuals
Also locals from the region who are not attached to any NGO arrived in droves to help out where needed or just to show their support.
Clearly, a lot of people felt the need to do something, no matter how small.
There were bakers handing out freshly baked bread, drivers offering rides to the nearest airport or railway station, as well as individuals offering accommodation.
I even saw a lawyer with a handmade sign which read "free legal advice", ostensibly for refugees wanting to seek asylum in Romania.
Indian students
Those crossing the Porubnoe-Siret border into Romania weren't only Ukrainian citizens, but also third nationals who lived or studied in Ukraine.
Perhaps the biggest group besides Ukrainians were students from India.
At the Siret border, I talked to Hashmi who hails from the Indian state of Bihar and was studying medicine at the University of Ivano-Frankivsk in Ukraine.
When war broke out, the Indian students came together to organise transport out of the country immediately.
They managed to organise a private bus to the border, which dropped them of at the Porubnoe-Siret border late in the evening the day before.
It took Hashmi and his friends the entire night to cross the border, standing outside in the cold without anything to eat or warm up to.
Hashmi described the scenes at the Ukrainian side of the border as "chaotic".
Fortunately for Hashmi and his fellow students, it was a lot faster getting into Romania after they finally cleared Ukrainian customs and they were appreciative of the help they immediately received upon arrival in Siret.
Indian relief effort
Hashmi told me that he enjoyed life in Ivano-Frankivsk before the Russian invasion began, saying it was "very nice and peaceful".
However, this changed instantly when war broke out overnight and during the last days the students were certainly scared for their own safety.
Fortunately, they were lucky that the Indian Government is very hands-on when it comes to evacuating their own citizens, something which also counts for Israel which is doing everything in their power to evacuate all Israeli citizens and Ukrainian Jews.
Hashmi told me that they have been in constant touch with the Indian Embassy in Bucharest, which oversaw the evacuation process.
Later in the day, I witnessed how Hashmi and some 150 to 200 other Indian students were picked up by chartered minibuses for the long ride to Bucharest.
There, an Air India plane was awaiting them to fly them back to their homeland – all free of cost.
Despite the entire ordeal, Hashmi said that he would love to go back to Ivano-Frankivsk to finish his studies once the war is over.
He said he also hopes to come back to Romania one day to see more of it, being enormously grateful for all the help he has received from the Romanian people.
Differences
At the Siret border, there was a stark difference between the Ukrainian refugees who arrived in Romania and the third nationals fleeing from Ukraine.
The Germans, Indians and Italians I saw crossing were either joyful or tearful, having finally managed to get out of Ukraine.
However, the Ukrainian refugees all had a weary and worried look on their faces as they know this isn't the end of their ordeal.
All Ukrainian refugees who were crossing the border were women and children only, as all Ukrainian men between 18 and 60 are currently forbidden to leave the country as they can get conscripted at any moment.
Needless to say, this created many emotional moments in Ukraine where women and children had to say their goodbyes to their husbands and fathers.
Chaos and fights
One of the persons whom I spoke by phone was former EU diplomat David Stulík, who had just passed through the Siret border an hour or so ago before I arrived.
Stulík drove from Prague to Ukraine to support his friends and colleagues in Kyiv at the time when most embassies were evacuating from the Ukrainian capital or from Ukraine altogether.
However, when the invasion broke out, Stulík knew he had to get out as well before the situation on the ground would get worse.
He said that people fled in orderly manner, even though it was certainly stressful to see planes flying overhead and hearing news of missile strikes on cities along the route.
However, the situation at the Porubnoe-Siret border was much more chaotic – and dozens of Ukrainians even left their car behinds on the road as crossing on foot was much faster than waiting in the queue of cars.
At the border, Stulík witnessed a harrowing scene of a husband forced to say goodbye to wife and kids before he was dragged back into Ukraine by the border guards.
There were several online accounts confirming this, with one netizen even speaking of "heavy physical altercations" between border guards and desperate people trying to cross into Romania.
Stulík told his plan was to drive back to Prague and set up efforts to help Ukraine from there.
He said EU citizens must be willing to make drastic sacrifices such as living with the economic fallout of sanctions and skyrocketing gas prices if we want to stop Putin and live in a peaceful Europe.
So far it's mostly the Ukrainian people making all the sacrifices – with their own blood.
Very tense there on the main checkpoint. Consider Sighetu Marmatiei crossing if someone is still coming and not stuck there already.

Best to go by foot. Males are turned away. There is chaos, making the group organised by any means helps to process people faster. https://t.co/9r9jPfLpGh pic.twitter.com/UHT5ImbrPq

— Dmitrij Kurilo (@kurilod) February 26, 2022
72 hour queue
A Ukrainian friend who was also in the car queue at the Porubnoe-Siret crossing told me it took her 72 hours to get across from Ukraine into Romania.
She said: "I assume that the issue is that there are lots of Ukrainian men trying to cross the border, every second car seems to have men inside."
At the Ukrainian side, help was scarce in the first few days following the outbreak of the war.
Although there were some local people providing tea and some food to the queuing people, thousands were forced to spend the night in the cold outside.
My friend said: "Lots of people were going by foot and honestly, I hope there is help and shelter for them as the night is cold and there are lots of kids walking."
Fortunately, the situation improved after two days, with the queue moving faster and the first bits of humanitarian aid arriving as well at the Ukrainian side of the border crossing.
She said: "There was quite some food in the end. During our first day in the queue, it was just the initiative of some local people, then the church and Red Cross finally joined."
Corporate responsibility
It was good to see as well that both small and big businesses jumped in as well and showed how corporate social responsibility is done.
For example, Romanian telecom provider Orange had employees at the border to hand out free SIM cards to Ukrainian refugees which could be used for free calls and text messages to family members who had to stay behind in Ukraine.
Flight booking website Vola offered free onward transport for refugees from Ukraine who wanted to move on from Romania to a third country in which they have friends or family.
The Romanian Railways (CFR) allowed Ukrainian refugees to travel for free by train throughout the country.
Romanian government response
Also the Romanian government response looked good as far as I could witness this.
There were lots of emergency workers at the Siret border to keep order and to provide assistance where needed.
Firefighters had put up a small tent camp, although larger refugee camps weren't yet constructed.
According to government sources, the materials to construct such refugee camps were readily available and they could be put up on short notice.
However, they would only be put up when the need was actually there, as until now the refugees could easily be hosted in private homes, gyms and sport halls in the areas of Romania bordering Ukraine.
Romanian Minister of Defence Vasile Dîncu said that the country was able to accommodate up to 500,000 refugees from Ukraine.
Back to Bucharest
Having spent two days at the border, it was time for me to head back to Bucharest.
This time, I walked for 40 minutes along the main road towards the town of Siret, where I boarded the daily minibus to Suceava.
I was pleasantly surprised to see many volunteers as well in the train station of Suceava, helping refugees from Ukraine with onward transport to other cities or airports in Romania and handing out even more food and drinks.
Also on arrival in Bucharest, there were many volunteers present at the main railway station, offering free accommodation and help with transport.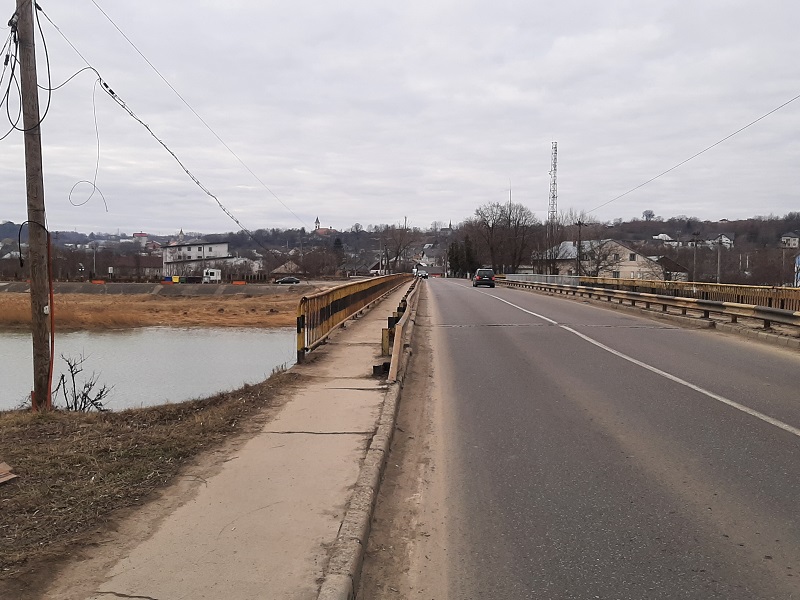 Conclusion
Although it was not exactly unexpected, it was still a shock to see the Russian army invading Ukraine and all the human suffering it caused.
Hundreds of thousands of refugees from Ukraine have already fled across the borders to neighbouring countries such as Poland, Hungary, Moldova and Romania.
Fortunately, the humanitarian aid response and all the local help is overwhelming.
Even though it was an extremely sad sight to see the stream of refugees at the border, it was at the same time heartwarming to see that there is still human kindness and solidarity.
Well done, Romania!
This article is part of the 'Mail From Mariupol: A Pre-War Trip to Ukraine by Train' trip report, which consists of the following chapters:
1. Review: Night Train Bucharest to Sighetu Marmatiei, Romania
2. At the Sighet-Solotvyno Border: From Romania Into Ukraine
3. Review: Solotvyno to Rakhiv by Bus
4. Review: Hotel Europa, Rakhiv, Ukraine
5. In the Land of the Hutsuls: A Visit to the Town of Rakhiv
6. Rakhiv to Mariupol: Riding Ukraine's Longest Train Route
7. A Tribute to Mariupol: Memories of a Pre-War Visit
8. Ukrainian Railways Mariupol to Kiev Train in Platzkart
9. Review: Ibis Kyiv Railway Station Hotel
10. Review: Kyiv-Pasazhyrskyi Station First Class Lounge
11. Ukraine Night Train: Over the Mountains to Mukachevo
12. Review: Latorca InterCity Train Mukachevo to Budapest
13. A Short Stopover in Szolnok, Hungary
14. Review: Ister Night Train Budapest to Bucharest
15. Epilogue: Witnessing the Ukrainian Refugee Crisis at the Border (current chapter)
Never miss out on travel news and articles
If you want to stay up to date on the latest travel news, make sure to regularly check the Paliparan website.
Or subscribe to our Twitter, Facebook and Instagram and pages to receive instant Paliparan updates!