Paliparan is your to-go website for the latest travel news, destination guides, trip reports, honest airline, train and hotel reviews, as well as cheap flight tickets and other travel deals and tricks. The Paliparan website was started by a team of enthusiastic travellers who felt the need to share their knowledge and experiences with the wider world.
We are lucky to have visited dozens of beautiful places all over the world. During every single trip we always managed to find useful articles, websites, books, internet forums and social media posts containing tons of useful travel information. These bits of insider advice allowed us to have fantastic, inspiring journeys. Without all this information about hidden gems, booking tricks, airline and hotel reviews and other travel hacks and secrets, we would not have been able to travel as often and would not have gotten the most out of every trip we made.
To earn back some karma points, and to chronicle all our previous trips, we therefore decided to give something back to the community by sharing all this travel knowledge with you – for free!
What does the name Paliparan mean?
Paliparan simply means 'airport' in Tagalog, the most widely spoken language in the Philippines, one of our favourite travel destinations in the world. We thought the name was quite catchy and fitting, matching the content on our website!
What are the goals of the website?
As we already explained in the introduction, we simply want to give something back to the travel community and enthuse others to explore all the fabulous sights on our planet with an open mind. Over the years, we learned so many 'secret' tricks allowing us to take a dozen holidays a year or fly in business class for the price of an economy ticket that it only felt natural to share some of this knowledge with the wider world.
Travel can have a great influence on each and every person who embarks on a trip. When you travel, you literally and figuratively take a journey, coming into contact with different cultures and people, which enriches your knowledge, empathy and understanding of the world.
In a more literal way, travel also brings in much-needed tourism dollars to countries across the globe, lifting entire communities out of poverty and creating a livelihood for millions. As we do also see the negative effects of overtourism on the world, we hope to contribute to a more conscious way of travelling by highlighting independent travel and destinations off the beaten track far away from the tourist masses.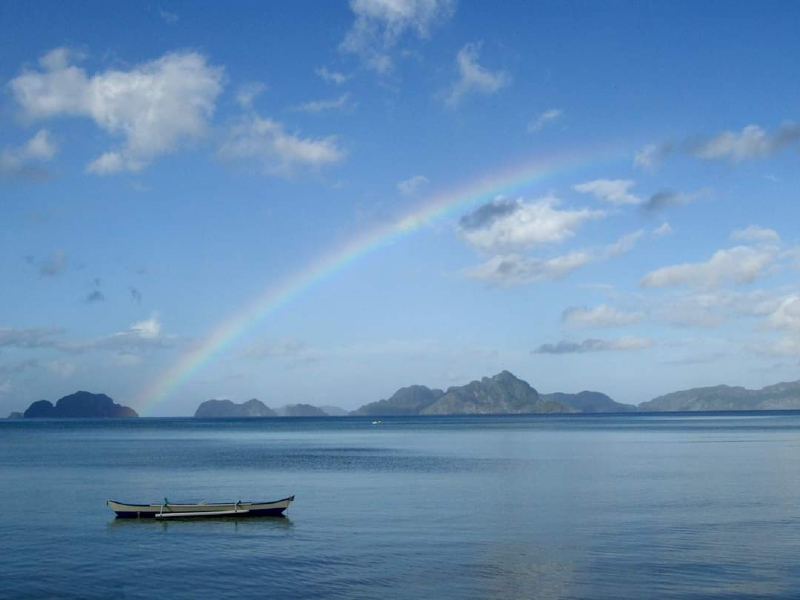 Is this site a hobby or a business?
The Paliparan project is foremost a hobby. Our team of writers and contributors all have normal daytime jobs. We use our spare time to travel and to contribute to this website, each in their own way. Because of this, we can make all our content freely available on this website.
This website does however generate a wee bit of income through affiliate links and advertisements. For example, there might be some affiliate links placed in some of our posts about flight deals. If you click on such a link, we get a small cut if you end up booking a flight ticket or hotel room (don't worry, this will not impact the price you pay, as the commission solely comes out of the pockets of our partners).
Such affiliate links and the couple of ads you see are vital for us, as the few quid we earn through it allows us to pay for website hosting services and other costs.
Donations are always welcome too as it helps keeping this site online and fund the research for our articles.
If you want to support us and make a donation, you can click the PayPal link below or buy us a coffee or two through Buy Me a Coffee. Of course, you can also get in touch with us at info [at] paliparan.com.
All reviews and trip reports are solely based on our own experiences on the ground (or in the air, on the open seas or railway tracks!) and not on PR handouts. As we operate this website as a hobby outside of our normal daytime jobs, we can guarantee full editorial independence.
Paliparan does not accept any monetary payments in exchange for a positive review or other forms of advertisement. We are however always open to cooperate with other entities or businesses in the world of travel, aviation and transport, as long as it contributes to our goal of giving independent travel advice to the public. If you are interested in cooperating with us, you can send an email to info [at] paliparan.com.
Any such partnership will therefore always be clearly disclosed in our articles to ensure full transparency to our readers. In the same way, we always publish how much we paid out of our own pockets for our tickets or hotel stays in the trip reports and reviews on this website.
Transparency is unfortunately thoroughly lacking in modern-day travel journalism, as TV shows, newspapers, magazines and "influencers" often hide conflicts of interest and are not upfront whether they paid out of their own pocket for a trip, were invited free of charge, or even got paid by a certain business in exchange for a featured article and some flattering social media posts.
Talking to other travellers, we know how much these practices are not only hated by the community, but also how such articles and reviews are increasingly distrusted and therefore ignored by the public. We therefore think that being as open as we can about our thoughts and experiences is the only possible way how we can give trustworthy travel advice.
Our editorial team
The Paliparan team exists out of a motley bunch of travellers from a variety of countries, generations and backgrounds. Although we share the same travel passion, we differ when it comes to our favourite destinations, means of travel, trip budgets and preferred holiday style. Thanks to this, we are able to offer you a wide array of reviews, trip reports, travel secrets and flight deals.
Koen
Editor-in-chief
Koen works as a freelance journalist covering south-eastern Europe and is the founding father of Paliparan. As a contributor to some major Fleet Street newspapers and some lesser known publications in the Balkans, he travels thousands of miles each year for work as well as on his personal holidays. Whether it is horse riding in Kyrgyzstan's Tian Shan mountains, exploring the backstreets of Bogotá, or sipping a glass of moschofilero in a Greek beachside taverna, Koen loves to immerse himself into the local culture, explore new places and eat and drink himself around the world.
Koen's favourite cities: Chania, Lisbon, Luang Prabang, Lviv.
Koen's favourite countries: Greece, Georgia, Romania.
You can read Koen's articles here or email him at koen [at] paliparan.com.
Carlo

Contributor
Outside of his daytime job, Carlo loves to travel the world and party until dawn. After getting the travel bug on his first backpacking journey to south-east Asia, Carlo has since travelled extensively across all continents, visiting countries such as Colombia, Bolivia, South Africa and Indonesia.
You can read Carlo's articles here.
Want to join the Paliparan team?
Other Paliparan writers and contributors will be announced soon! Want to contribute to Paliparan? Email us at info [at] paliparan.com.